日本から遥か遠くで闘っている同士のために。
この小さい島国から声援を送る。
これまで評価の低かった日本が力を見せた。
感動を与えた。夢をくれた。
しかし、本当に悔しい。
この悔しさが次のステップとなるに違いない。
全試合を通して自分の中に芽生えたのがいつまでも
負けず嫌いでいようと。
願いを叶える強さを身につけようと。
by KATTY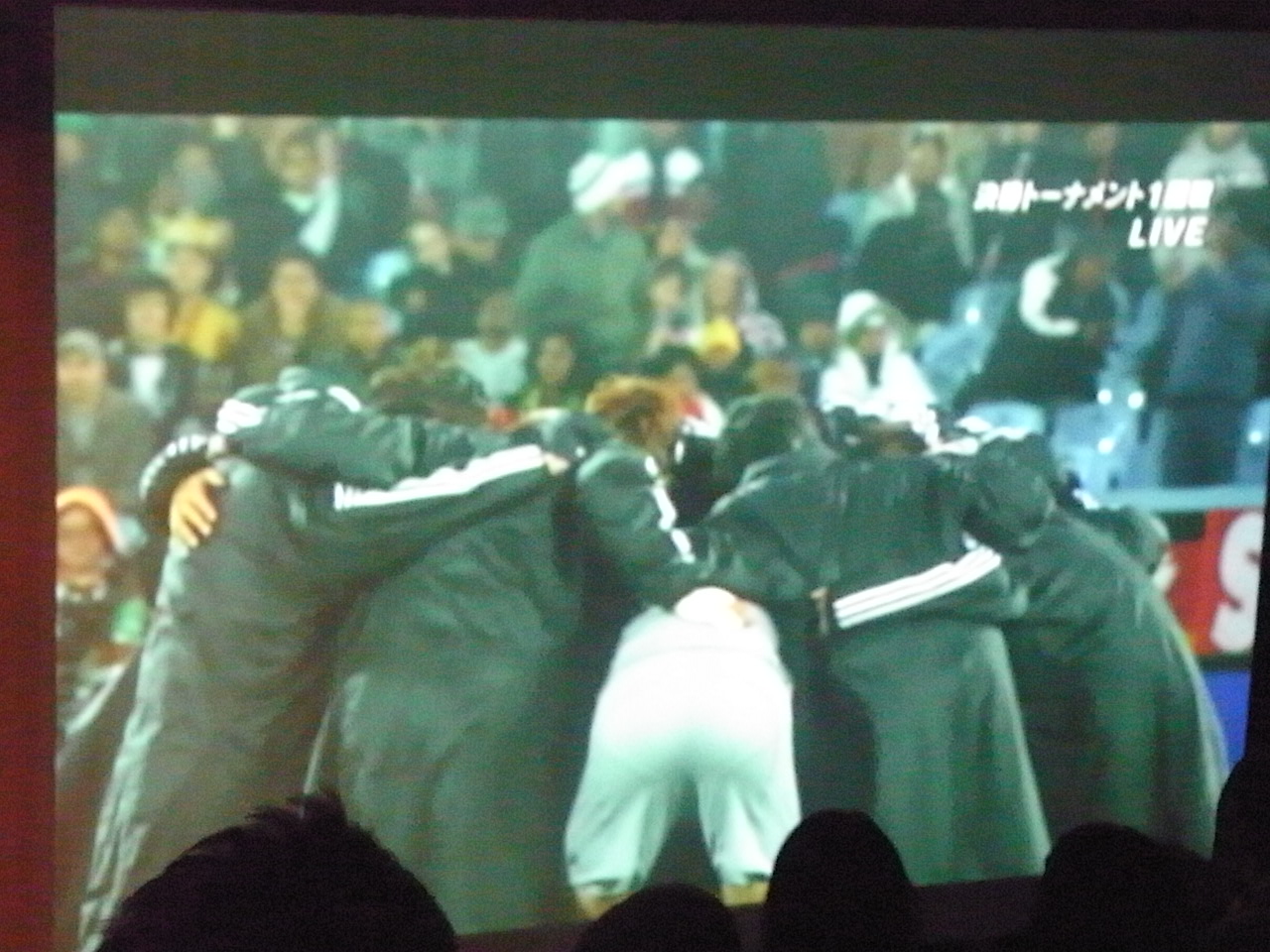 For players who are fighting in South Africa for World cup matches.
We are giving them cheers from small islands like Japan.
Japan team didn't have good reputation before, but this time they are playing like different.
They impressed us and gave us a big dream.
However, what a shame.
I believe that this feeling leads team Japan to the next level.
Through all the Japan's game, something has grown up in my mind.
This is to be competitive.
I am going to grow myself up with strength for meeting my hopes.
by Katty
アムステルダムの都心から少し離れたキャンプ場。
BBQをしながら片手にはビール。
深夜まで笑い声がたえず、本当に楽しい1日を過ごした。
やっぱり自然が多い場所はいい。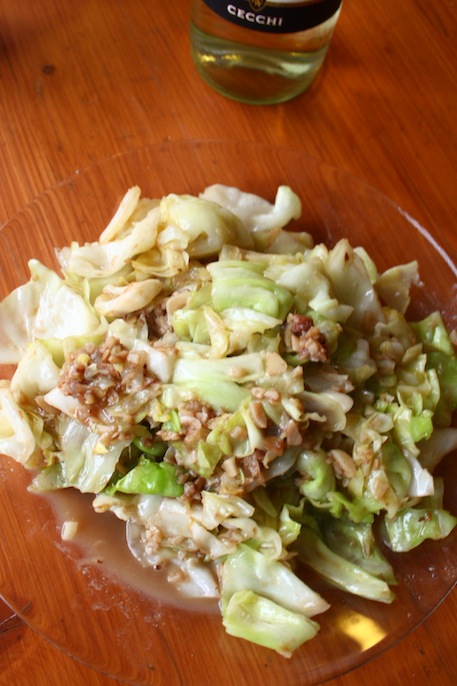 by Tomonori
A camping place which is located a little bit far from the downtown Amsterdam.
Having BBQ and some beer bottles were with us.
We had a really good time there and stayed up with lots of laughter till late.
Again, it is good to have lots of nature surrounding.
by Morinori
海が懐かしい。
トロントには海がない。
ここまで海を恋しく思うなんて、、、想定外。
思い続けよ〜☆
by kAzUkI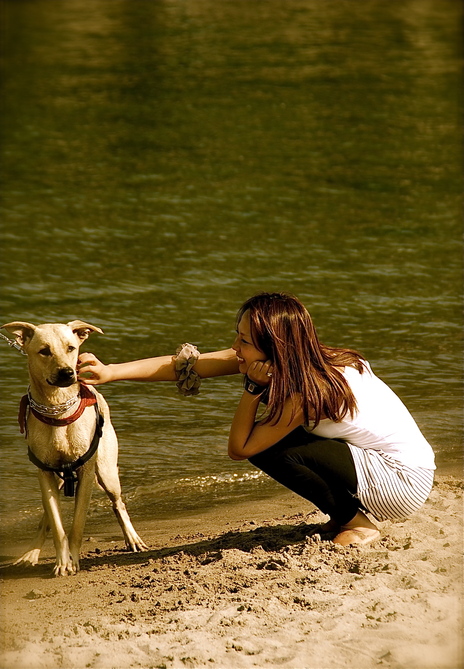 I have missed the ocean.
There is no ocean in Toronto.
I did not think that I would miss so much...beyond my expectations.
Just keep missing it.
by kAzUkI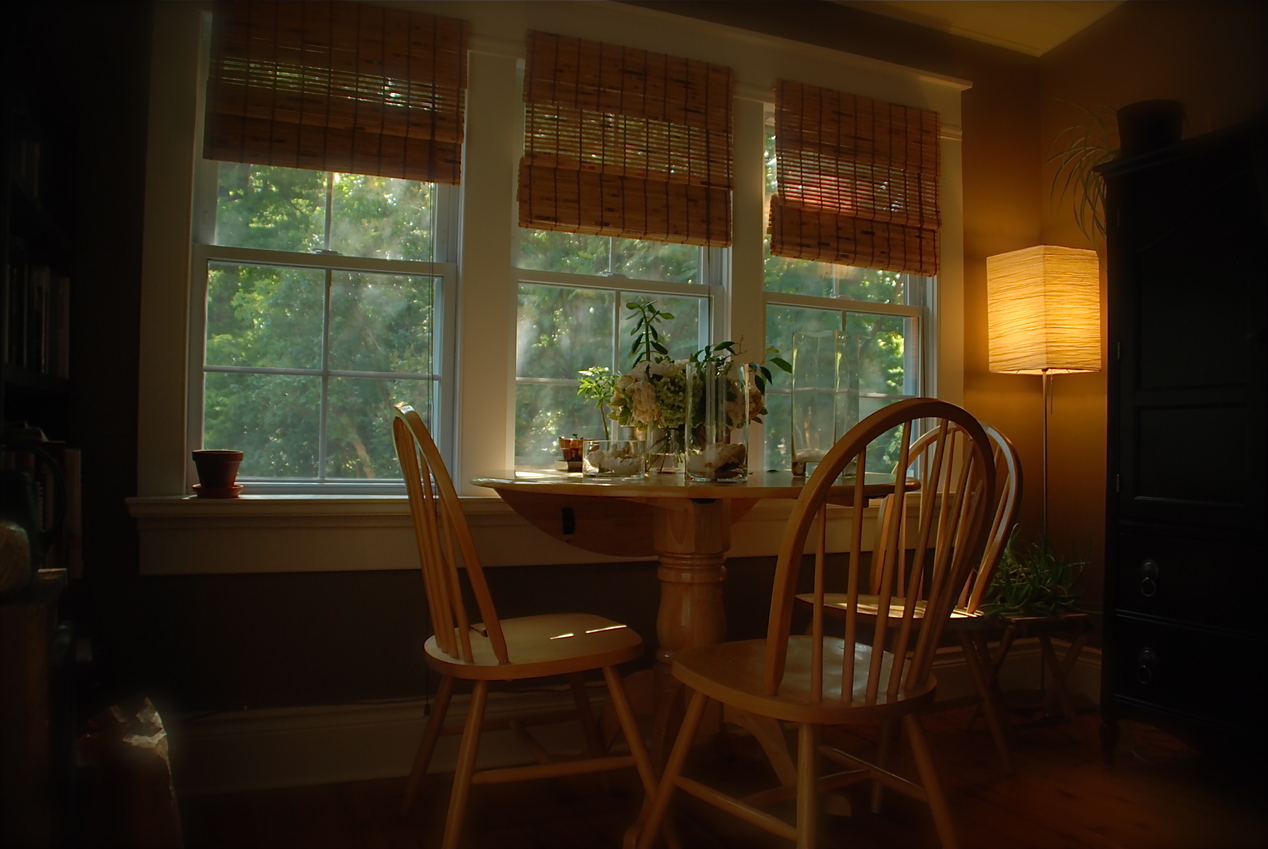 只今、トロントをベースに活動する写真家アンドリューと
なんと、、、なんとと、、、。
庭を作ってます。
びっくりしてます。未だに。。。
彼は引っ越しをしてから、ここ数年、
マイホームをリフォームし続けてきてます。日曜大工!!!仕事後大工!!!
本当にきれいな家に変わってきてます!
そして今回、家の顔ともなるフロントヤード!前庭☆
これが大きな変化を遂げようとしてます。仕上がりは近日公開♪
てなことで、手伝ってると気になったのが、仕事中、こっちの人はビールをよく飲みます。
休みの日とは言えど、ビールの飲み方が半端ではない。
でもやる事はやるのね〜。
手伝い最終日には手伝う人も増え、作業終了後はランダムすぎるパーティが始まりました。
でもランダムだからこそ楽しい。すべて適当。適当に始まり、適当に人が集まり、適当に終わる。
適当がすごく大事と感じる。
そしていつも変わりない、すばらしい出会い。
by kAzUkI
With Andrew, who takes pictures based in Toronto
What...? Guess what...?
LANDSCAPING together.
I have been surprised at that still...
He has been renovating his house for a couple of years since he moved in.
A Sunday carpenter. A after work carpenter.
The house has been nicely changed and
this time, we were working on the front yard. A front yard is a face of a house.
It has been a big change. The fully renovated front yard photos will be uploaded soon.
Well..while I was helping him and his friends, I realized that they had drunk beer much.
Even it was a day-off for them, I can't believe how much they drunk.
However, they did what they were supposed to do.
At the last helping day, we had got some companies and after work, we had a random gathering. It randomly started, people randomly get together and finished randomly.
Randomness is important sometimes.
A thing never changed is "what a lovely encounter!"
by kAzUkI
アムステルダム到着。
この日はちょうどサッカーの日本対オランダ戦。
昼ご飯にあわせ試合が見れる店に入った。
街はオレンジ一色。
最初アウェイを感じてたが、
試合がすすむにつれ応援も熱くなる。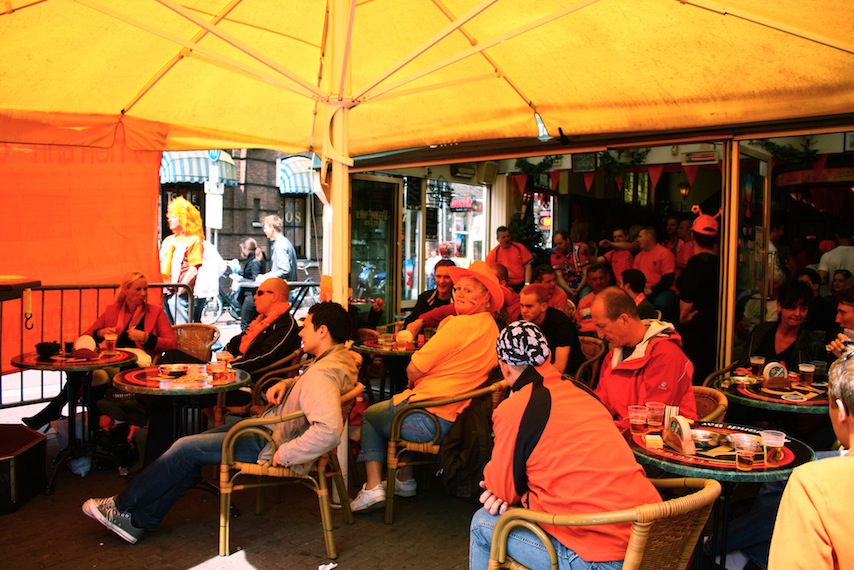 結果日本はオランダに敗れたが、サポーター同士健闘をたたえた。
by tomonori
We arrived at Amsterdam.
This was the day that Japan and Netherlands football game was broadcasted.
We went to a restaurant that we could watch the game and ate lunch.
The city was all orange.
I felt that I was not right place to be.
However, both sides' cheering got so excited through the game.
As a result, the Japanese team was beaten by Netherlands, but we celebrated each other at the restaurant.
by Tomonori
友達6人とオランダのアムステルダム、そしてベルギーに3泊4日の短い旅に出ることになった。。
約1250kmの道のりを車一台で行く計画。
一泊目と二泊目アムステルダムにあるコテージで泊まり、三泊目がブリュッセルのホステルを予約していた。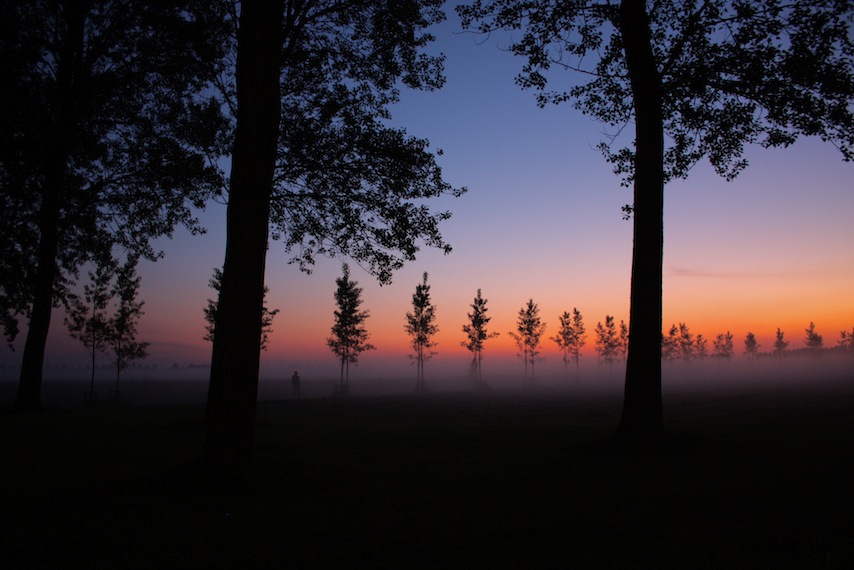 出発から4時間30分ベルギー、オランダの国境近くのP
つづきはまたのせていきます。
KATTY 遅れてごめん、誕生日おめでとう。
    あ〜一緒に飲みたい!                   
                 by Tomonori
We planned to visit Amsterdam in Netherlands and Belgium for four days with 6 people.
It was long trip by A care, about 1250 km.
We stayed in a cottage in Amsterdam at 1,2nd day, and stayed in a hotel Brussels at 3rd day.
This was a photo taken in a parking lot at the border of Netherlands, 4.5 hours from the beginning.
To be continued.
Katty. Sorry about my late celebrating of your B.D. Congratulations !!
I want to have some fun with you !!
by Tomonori
6月22日は僕の誕生日。
仲間と過ごす時間。
これほどまでに良い時間はなかなかないですね
by KATTY
☆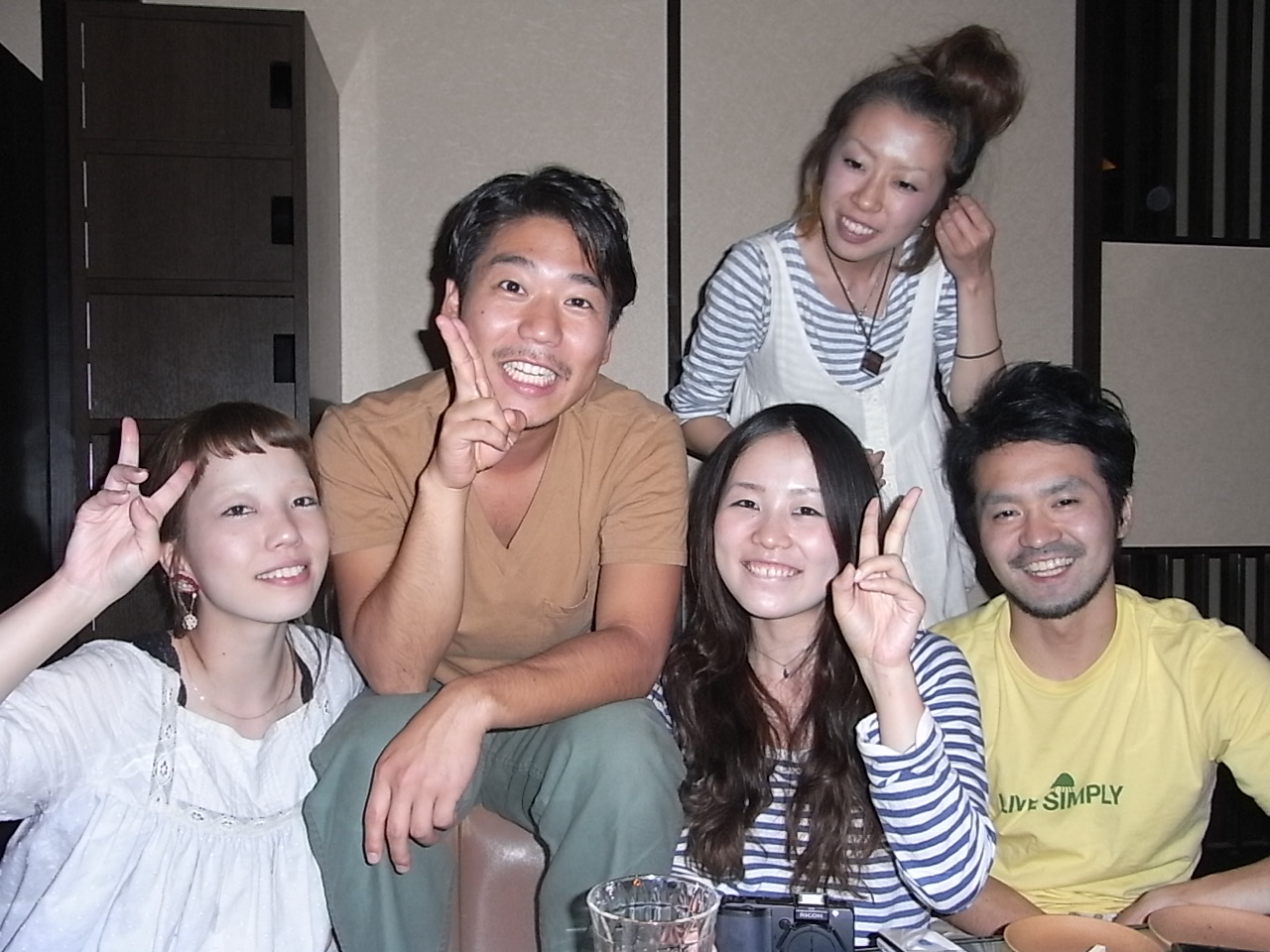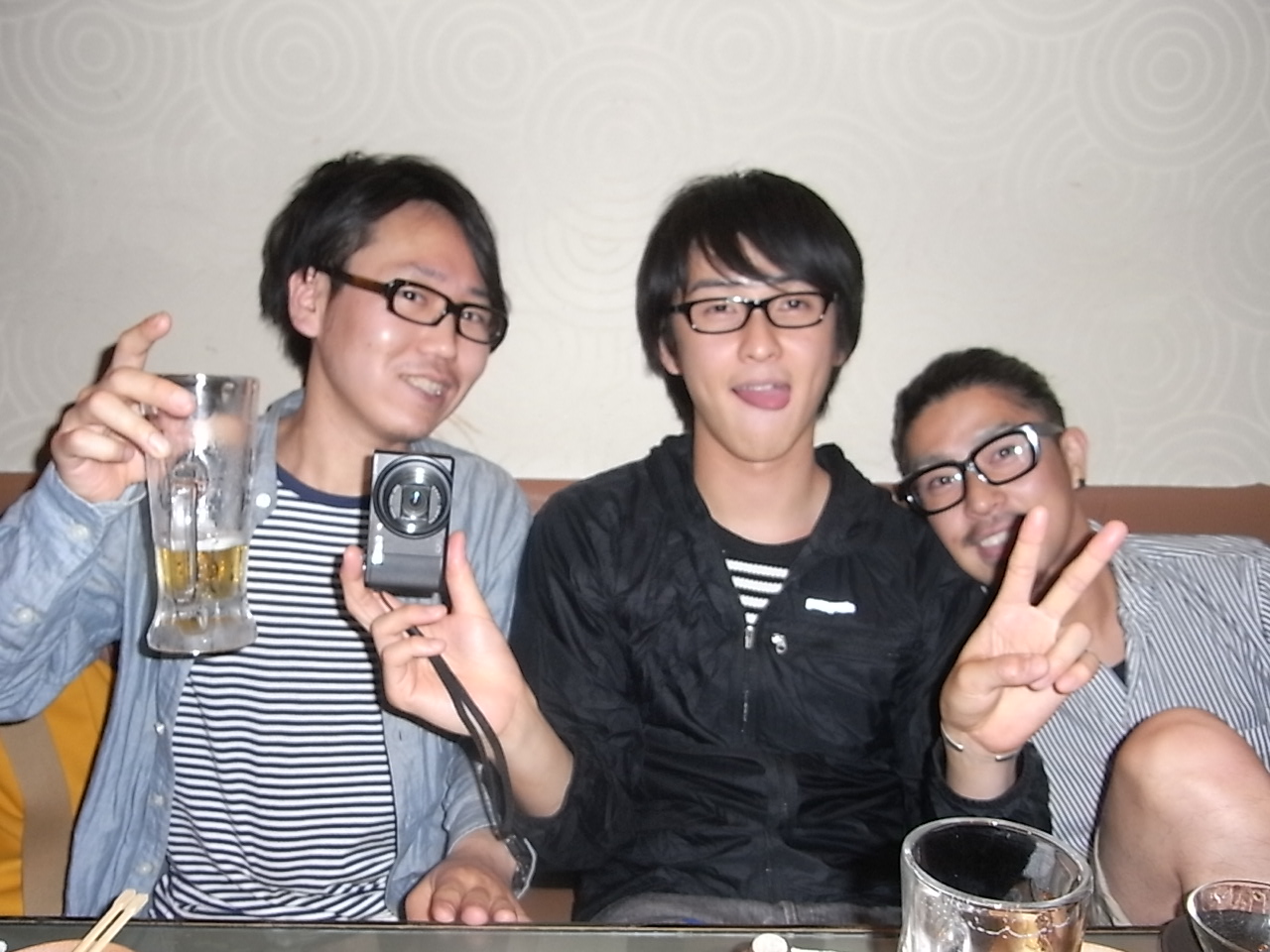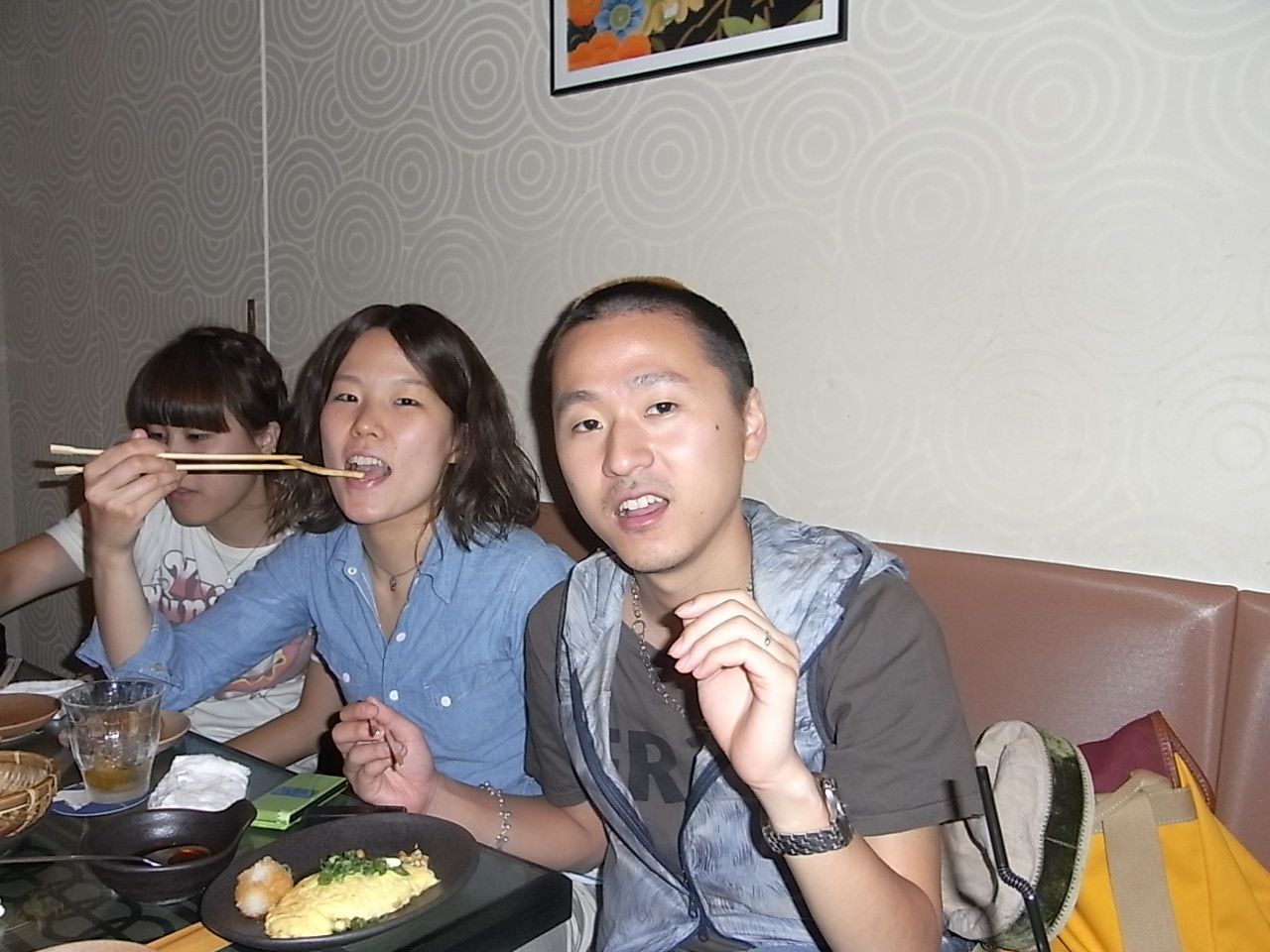 June 22nd is my birthday.
The time shared with friends.
I can't have a good time like this many times in my life.
by Katty
京都の東寺さんでは毎月21日に弘法さんの日。
弘法市といって骨董品を売ってる日なんです。
最初はガラクタにしか見えなかった。けど、目を凝らすと
時代を感じさせるもの。歴史を感じさせるもの。文化を感じさせるもの。
何も買わなかったけど、もの珍しくて楽しい時間を過ごせました。
by KATTY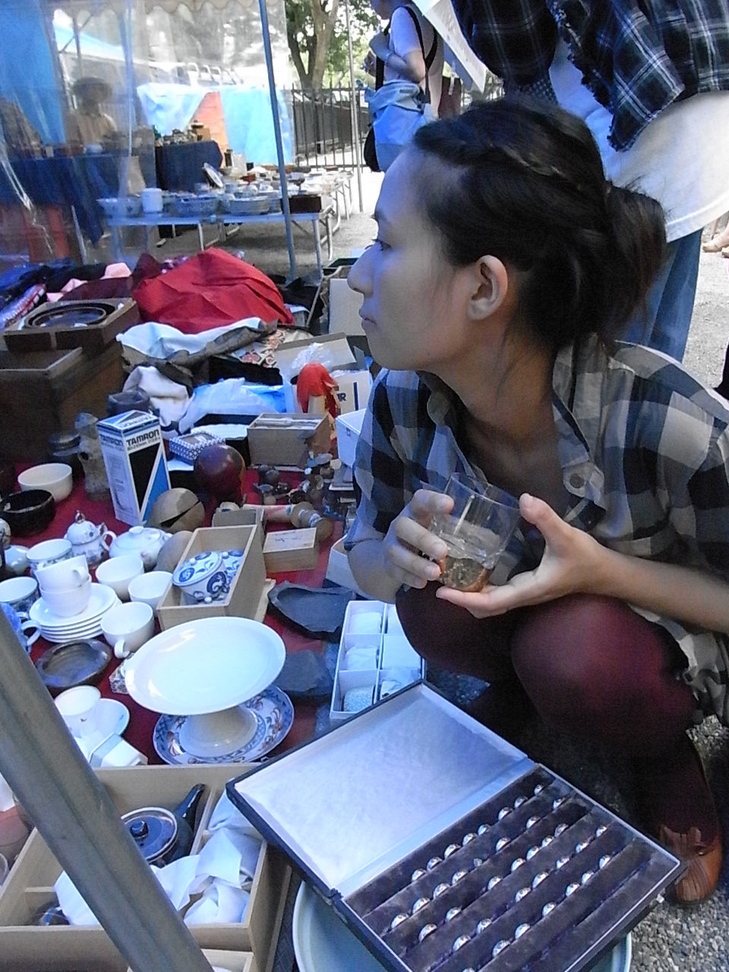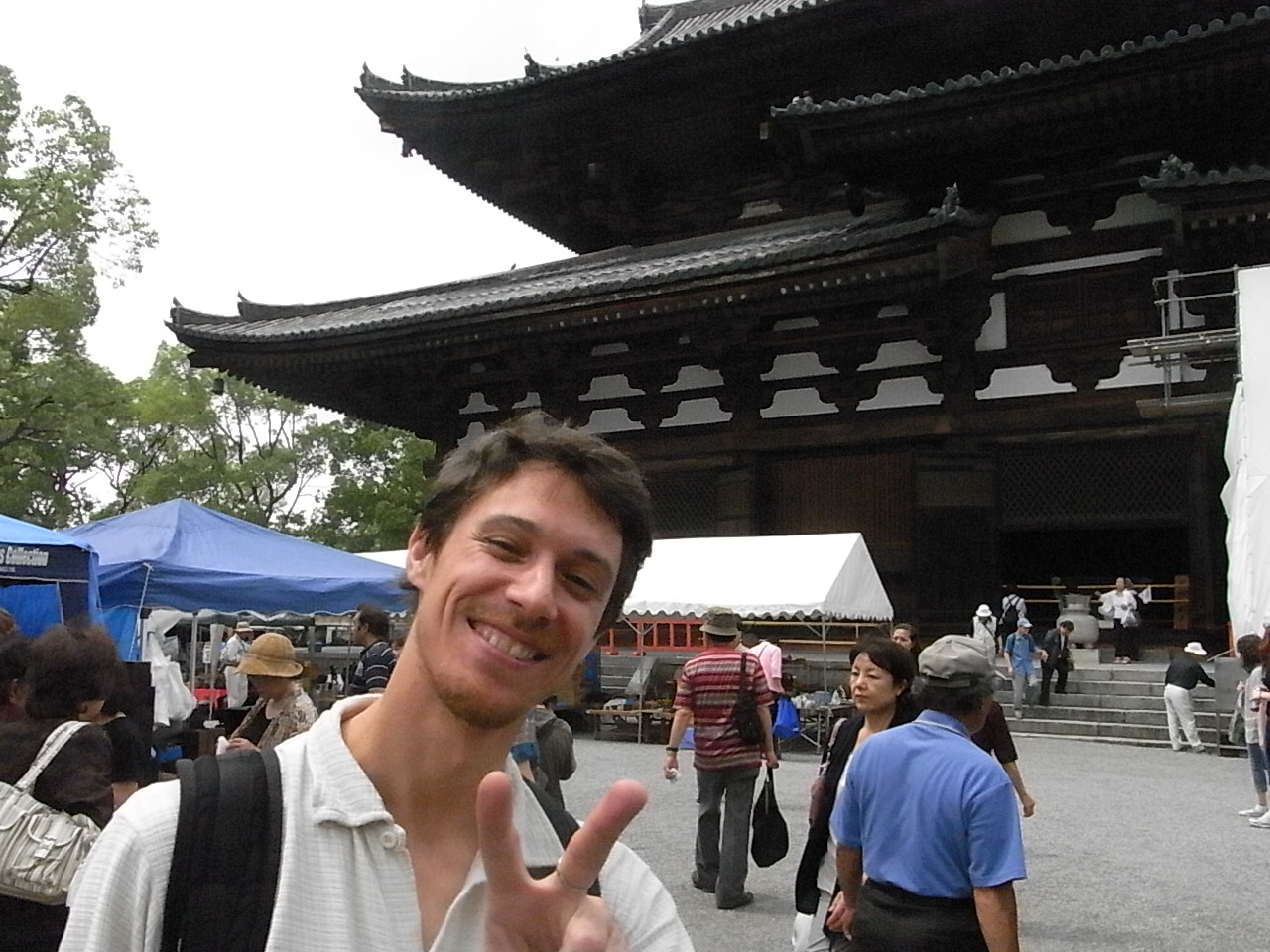 Every 21st of the months, KOBO-SAN-NO-HI is at TOJI(a temple) in Kyoto.
It is a day that a market of antiques is held, which is called KOBO-ICHI.
The antiques looked like craps as my first impression. However, once you gaze them,
you find things that you feel the time, the history and the culture.
Even I didn't buy any one of them, I had a good time with unusual experience.
by Katty
昨日、トロントから車で1時間半のキッチナー・ウォータールーという街に出向いた。
その北部には、セントジェイコブスという村があり、ファーマーズ•マーケット(オーガニック)で良く知られている。この村には、メノナイトというコミュニティーがあり、今も尚、昔からの生き方、伝統を守り続けている。
車に乗らない→馬車
洋服を着ない→自分たちで生地を買い、伝統衣装を作り、着る(画像参照)
ほとんど自給自足。
今日では、すこしづつ便利な方向に進んでいる傾向にはあるみたいだが、興味深い。
観光客で盛り上がっている。京都と同じだなと感じました。
伝統、歴史のあるところは観光地になる。
逆からみると、観光地には伝統、歴史がある。
何が言いたいのかな。。。
歴史や伝統を知らなくても、観光地には行けばいい。とりあえず。
歴史や伝統に魅せられて、いくのもこれまた、いい。
もっともっと伝統や歴史を色々な国で見たいし、誰かのオススメの場所にも行きたい。
見て、知って、、、そしたら、伝統、歴史のために何かができそうだ。
by Kazuki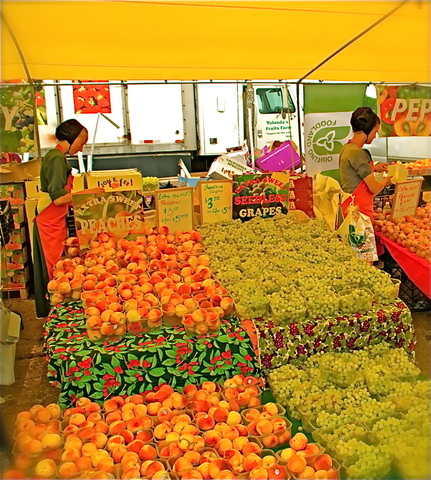 Yesterday, I went to Kitchener•Wateloo which is 1.5 hours from Toronto by car.
In the northern part, there is a place called St. Jacobs which is well known as the farmers market(Organic foods market). In this small village, there is a community called Mennonite,
people still stay in an old traditional way of living.
They don't drive cars→carriages instead
They don't wear modern western clothing→they buy materials and make traditional uniforms to wear.
Almost self-sufficiency.
Full of tourists. It makes me think about Kyoto.
If there are traditions or histories in a certain place, It becomes sightseeing place.
From opposite perspective, Sightseeing place have one or more traditions or histories.
What do I want to say?
Even we don't know about a certain place, but it is famous. Just go and see what you feel.
Our knowledge of a certain place makes us go the place. It is also nice.
People want to go see traditions and histories in different countries and some places which others recommend to go.
We will see and get to know them and then get the ideas of what we can do for the traditions and histories of somewhere.
by Kazuki
いよいよ日本では梅雨の季節に入った本日は家で勉強や映画鑑賞でもと。
洗濯が乾かなくなるからあまり好きではないのです。
けど、何か洗い流すように心を落ち着かせられる時でもあります。
日本には四季があって、
春は桜。新緑になり梅雨が終われば夏が到来。
蝉の鳴き声が、蜩にかわり葉が赤みを帯だすと秋。
その葉が枯れて息が白くなると冬。
そんな風に日本は季節を変え恵みを生む。
これは日本の心ですね。
侘び寂び。控えめ。お辞儀。思いやり。
それを感じることが少なくはなってきたけども
これは忘れずにずっと守り抜く心だと思います。
by KATTY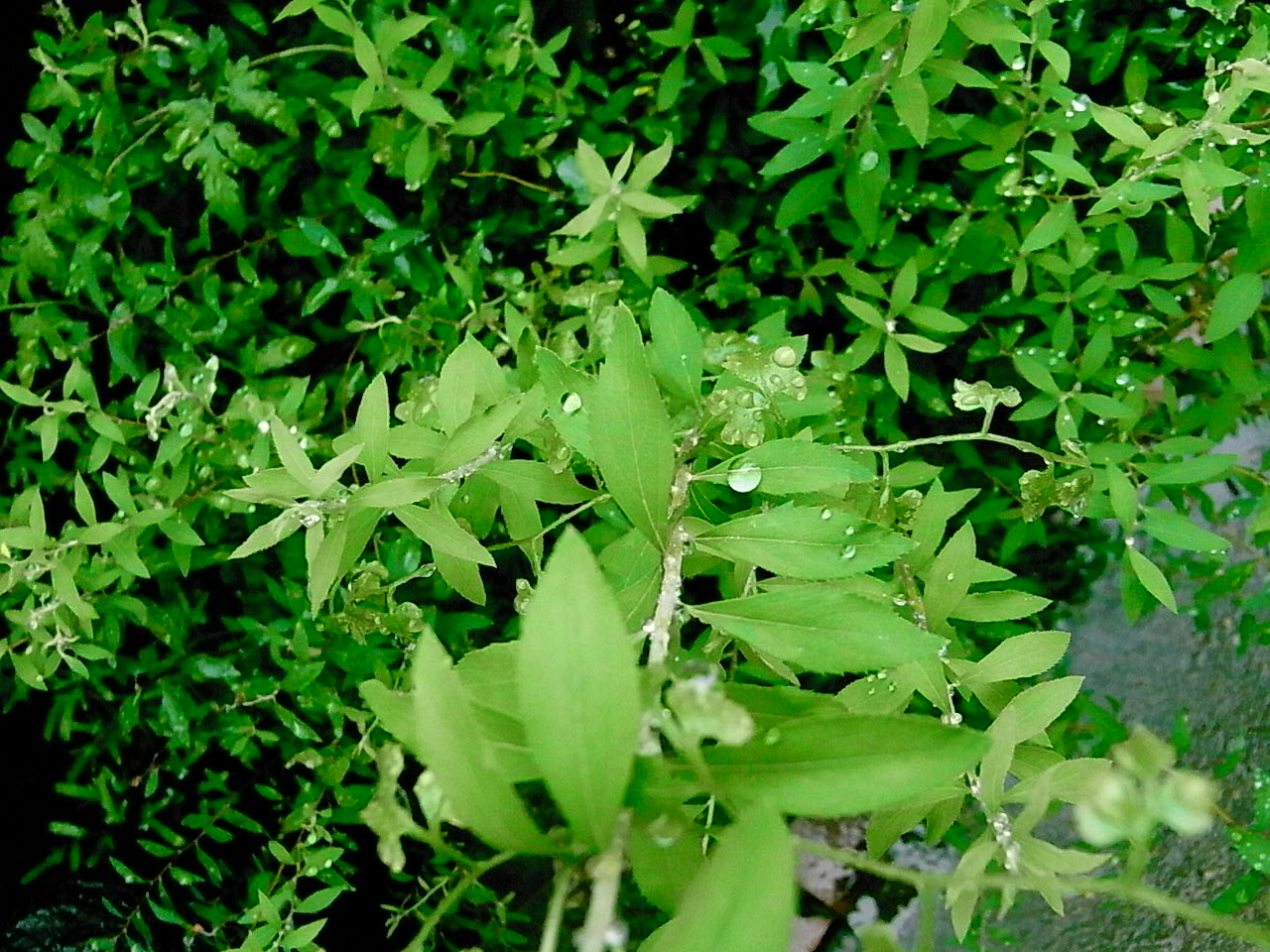 The rainy season is coming in Japan. I feel like watching some movies or studying inside.
I don't like this season because the laundry can't be put up outside and never gets dried.
However, I feel that the season can wash out my worries and gives me a calm.
In Japan, we have 4 season as you know.
The cherry blossoms in Spring. After that, the season of fresh green,
and Summer comes after the rainy season. Lots of cicadas start to sing, then
higurashi cicadas start to sing and leaves turn red. It means Fall is coming.
The leaves fall from trees and if you see your breath, Winter is next to you.
The nature gives us a great blessing through these such good 4 seasons in Japan.
We are so inspired by that.
Wabi-sabi*, modesty, we bow, kindness.
They used to stand for Japanese personality and I personally don't really feel these lately.
These feelings are so important for us to keep. I believe that we have strong souls to be able to keep having them.
by Katty
*Represents a comprehensive Japanese world view or aesthetic centered on the acceptance of transience. (referred by Wiki)which we agree.